New York interior designer Megan Pflug was on the hunt for a property that would serve as a home and a business. Initially, Megan and her husband were looking for a property from the 18th or 19th century. After those plans fell through, Megan sought the help of her friend who happened to be a realtor and helped her find the dream home. Eventually, they came across a 1962 A-frame lodge located in Hudson Valley that was in need of some serious attention.
As an interior designer, this home was perfect for Megan to put her unique stamp on. She decided to pair Mid Century Modern elements with a rustic vibe that suits the natural surroundings. She also made sure to include local Hudson Valley antiques and paintings to call back to the Hudson River School of artists.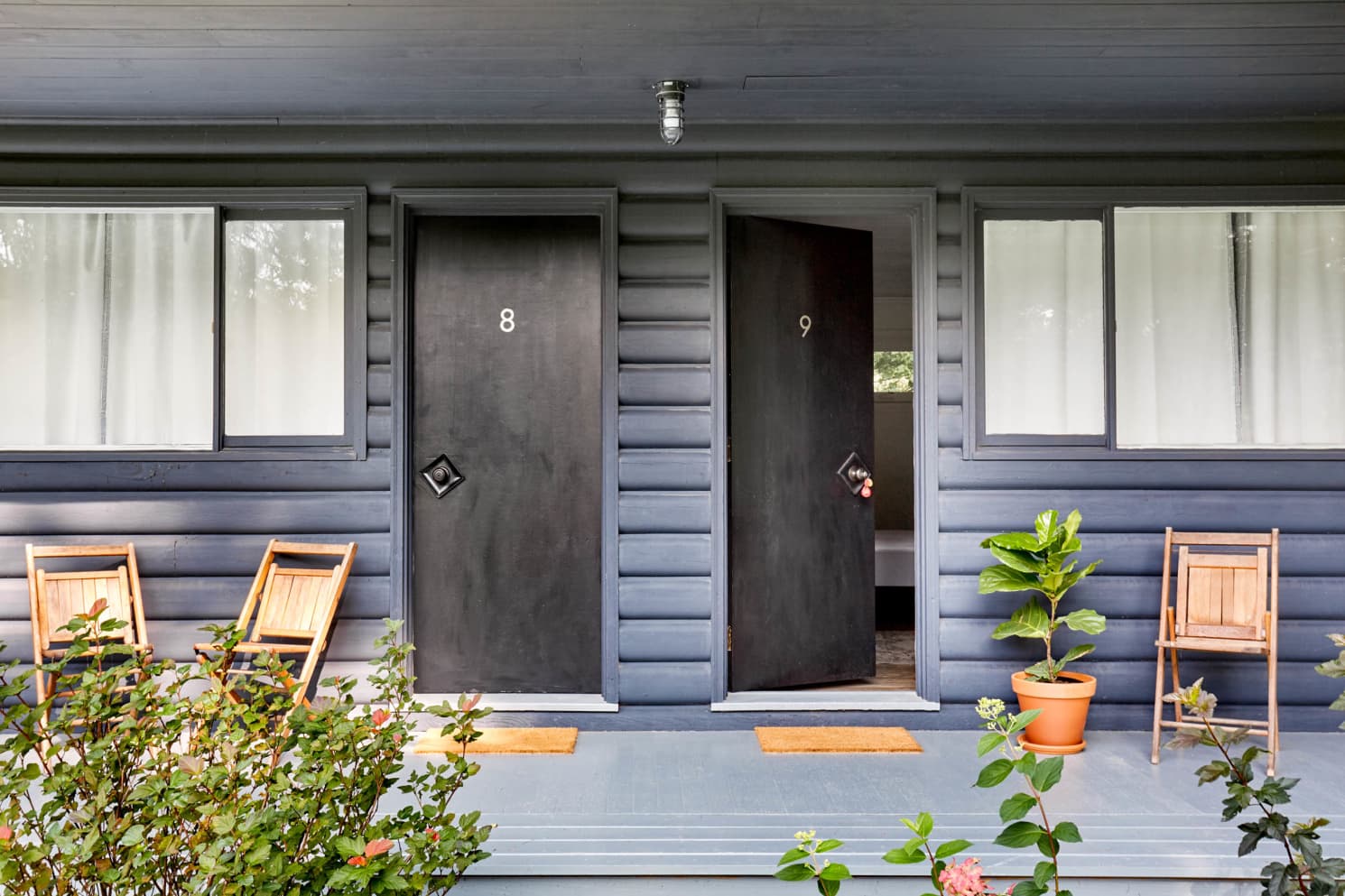 One of the elements that Megan changed was the color scheme. Originally, the property was painted a rusty brown that did not look good. She decided to go with a blue-black by Farrow & Ball to help bring this property into the 21st century. She then had the color matched in a solid stain.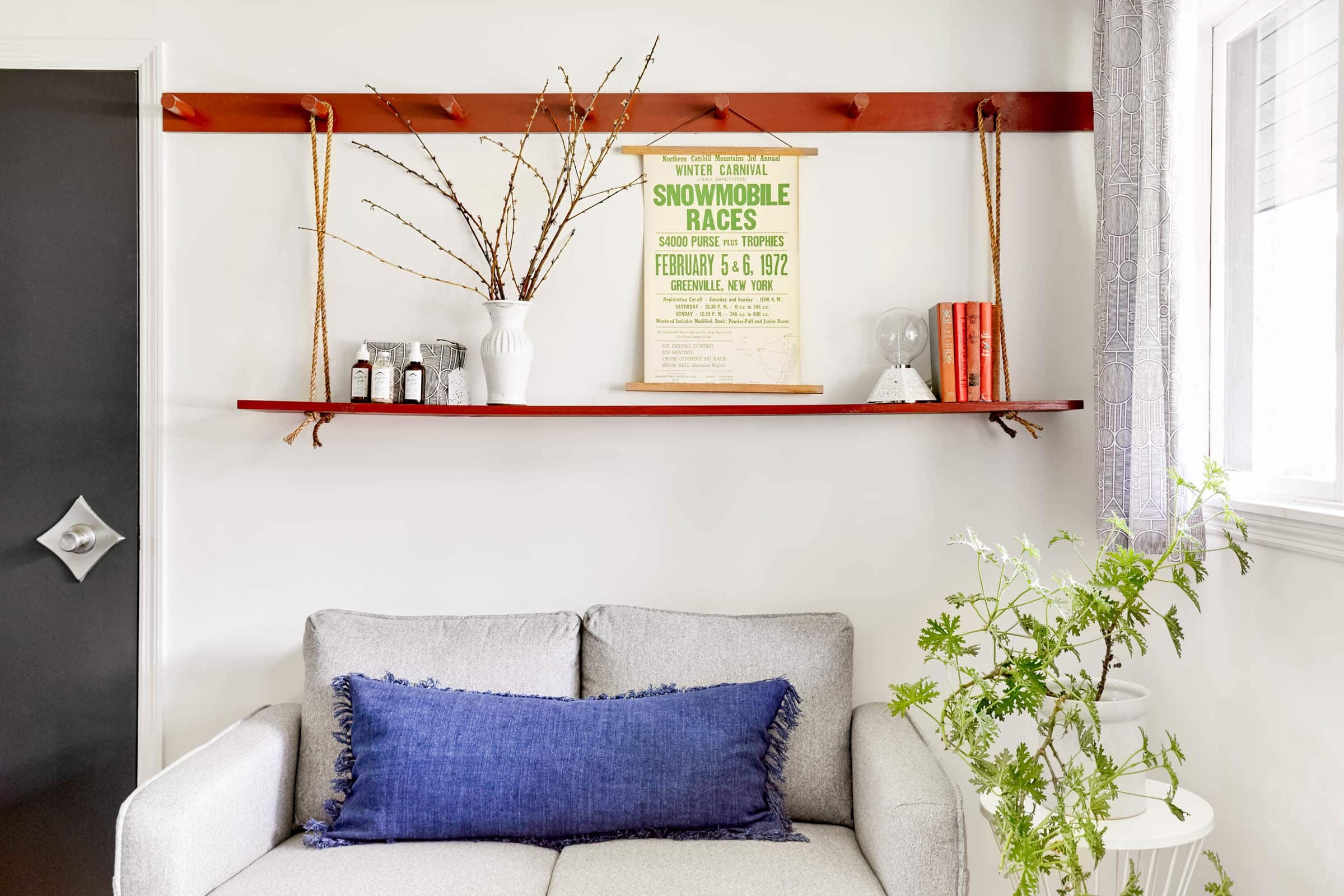 According to Megan, the DIY element that gives her the most pride are her Shaker rails. They are a simple way for anyone add some architectural details to a wall that needs attention and provide versatile storage options. She used 1′ by 3′ boards to create the rails and the purpose of each rail varies depending on which room it is in. Some rails support shelves and others hold hanging rope shelves.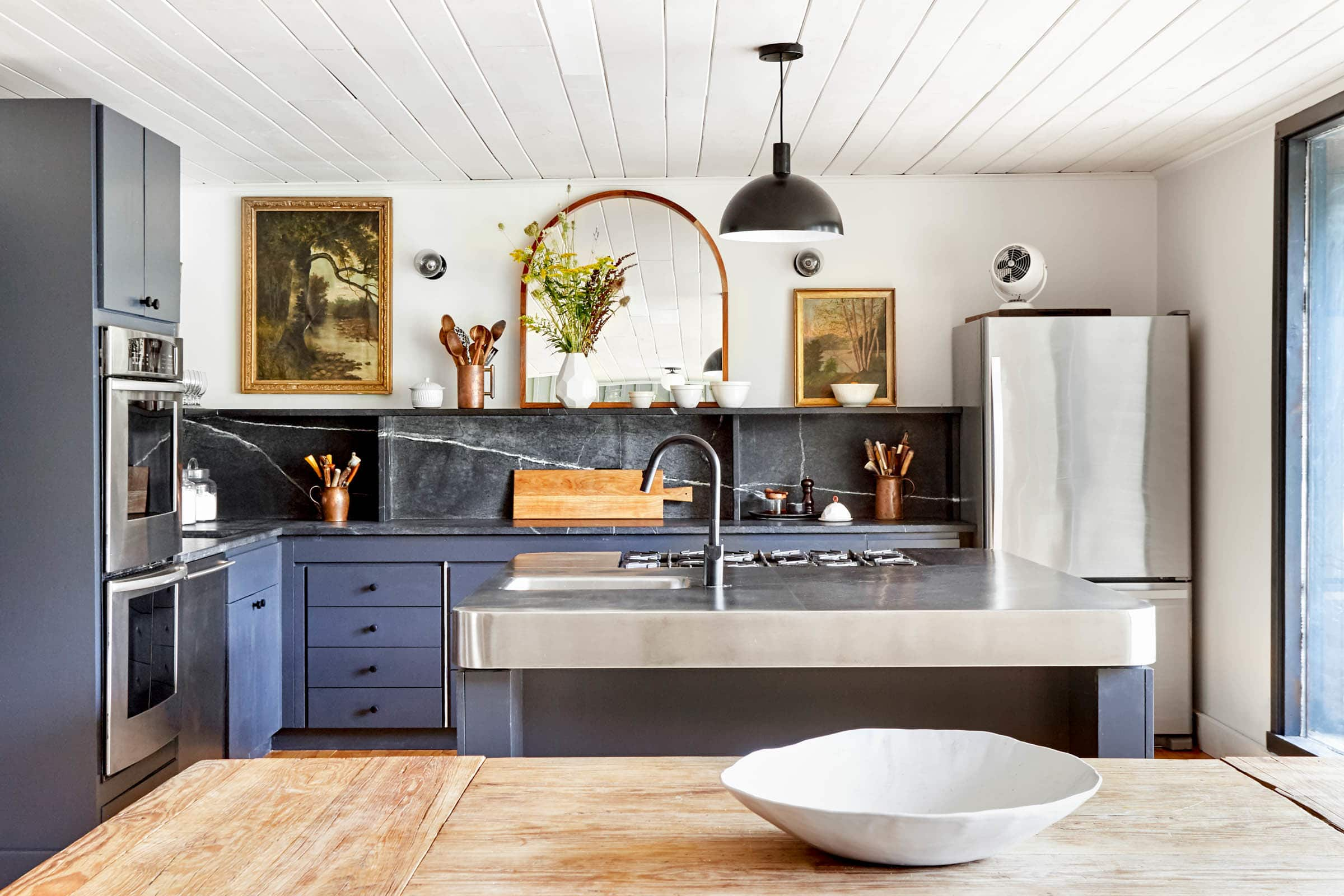 The kitchen was in need of work as there was little prep space. Megan decided to reconfigure that existing cabinets and add new soapstone countertops. The soapstone is so soft, Megan was able to cut it on-site with a wet saw. This was her biggest splurge as far as cost but these countertops make a world of difference.
After a year of renovating, Megan and her husband reopened the property as the Woodhouse Lodge. To see a full tour of the property, head here!